Year 2021   will have two National Specialties.   The first National was held in April in Bethlehem, PA.   See the results below for Cache Retreat.   The second National will be held in Sept in Utah at the Homestead Resort in Midway Utah.  Results will be posted here at the conclusion of the show.
The 2020 National (held in April of 2021 because of Covid) was very kind to Cache Retreat,  At pre-shows three dogs won 5 pt majors:   Danke & Merci (littermates) won majors under Terry Temple and Thelma won her major under Paul Bodeving.  Their photos can be seen under the pages of Dogs, Bitches and National Awards.
At the National dogs were shown on Thurs and Buford won WD and a 5 pt major under Horst Vogel.  On Saturday Buford went on to also win an Award of Merit under Art Shook.  Solitude also won an AOM and Merci won Best in Bred By.
Lastly, the Breeders Achievement Award (based on the placement of entries that were bred by me) was awarded to me for the 9th time.   Major honor that I am proud to acknowledge.  I must mention that the superb performance of CR dogs was possible only because of the grooming and handling skills of Leslie Bevins, Kristen Ciavarro and Rudy Pena.   THANK YOU!
2020 ended with another new champion for Cache Retreat.  Shown below is Ch Regal at 21 mos.  Regal is owned by Kathy Bishop and Danielle Eiker.  Regal is CR's 257th home-bred champion.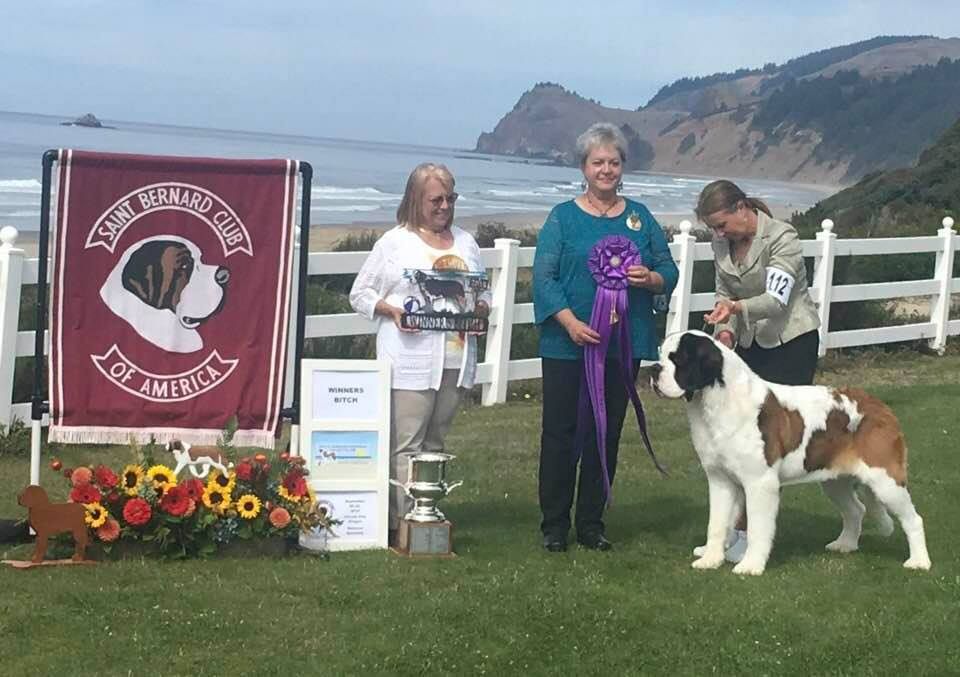 NEW CHAMPIONS FOR 2018
Congrats to Kathy Bishop and Danielle Eiker for "Ivana's" championship.  Ivana has the distinction of becoming the 250th home-bred champion for Cache Retreat.
NEW CHAMPIONS FOR 2017